Assisted Hosting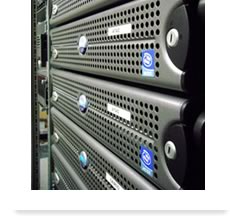 If you've tried comparing website hosting companies and been frustrated by the jargon and gimmicks, then this service may suit your business. The intention is to make use of powerful site hosting features, without the need to become an IT expert in the process.
The "assisted" element is simple: any request for a change to the way you use the service is filtered through someone with business, IT and website hosting experience. This can help steer your use and allow you to get the most out of it.
There is no need to log in to an advanced control panel with direct control of the settings that make or break your website and email. If you're looking for this kind of service, UKSZ Assisted Hosting is not ideal for you. However, if you want the business benefits of a reliable website and email, then it's worthy of consideration.
An overview of the service is roughly as follows:
A simply survey will be carried out, usually by telephone, to find out your position with the use of IT in your business.
UKSZ will provide a "primary" username and password, along with written instructions (on paper, by the way) of how to access the Simple Control Panel.
Changes are requested via selections made in plain english, with the actual change being made promptly. If a request is not completely clear will may suggest a different approach or contact you for clarification.
The whole process is not designed to avoid jargon completely or to obscure what the technology is doing. Moreover, it is simply intended to convert the IT lingo into plain English and get a second opinion of an IT professional along the way.
Specifications of the service
The first level of service, suits the majority of small businesses. It provides adequate disk space for the website and email, plus an array of extra features such as virus scanning, spam detection and website popularity statistics. The actual details are as follows:
Please excuse the jargon for a moment: 1,000 Mb of disk space shared between the web and email. 20 Gbytes of data transfer per month, 2 MySQL databases, FTP access, PERL, PHP and website statistics. This is more than adequate for the majority of small businesses!
20 email accounts, with an unlimited number of addresses (alises) collected by respective accounts. Absolutely all email accounts are scanned for viruses. This roughly equates to 15 people and a few "role" accounts for the sales or accounts department.
Cost: £100.00 plus VAT, per annum. Domain name costs are likely to also apply, but we'll advise on this issue later.
If you wish to have an existing website transferred to UKSZ and would like us to handle the transfer, well will review the existing site and give you an honest apprisal of what it will take. Some simple sites can be transferred without charge, but the review will still be important to confirm compatibility.