Website Builder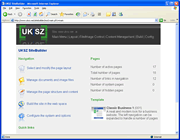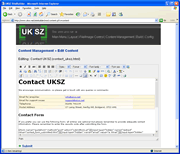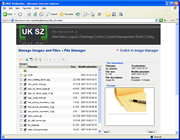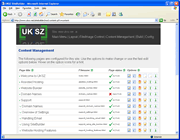 A core component of the UKSZ development environment is the "Site Builder". It differ from other commercially available site builders by generating optomised code which is accessable by search engines, plus allowing a huge number of pages if this is what your site requires.
The key features include:
Selection of a standard template or integration with bespoke templates of your design
Simple editing of all main page content, along with pictures
Generate new pages easily and let the system look after the site navigation structure
Support for online marketing by adding keywords and keeping the code neat
All pages can be printer friendly by removing the redundant page areas and replacing them with meaningful headers and footers (just print this page as an example)
Use of a powerful, but easy to use editor to allow precise formatting of page content
The real proof comes from our ever-growing client base; this site was built using the Site Builder with the addition of a bespoke template (the support section has custom scripting).
The site builder is provided with all assisted hosting accounts and costs £100.00 plus VAT per annum.
For a discussion about how this can benefit you and your business, please contact us and we'll carry out a simple review of your requirements, letting you know honestly if we can assist.